Bottle Moments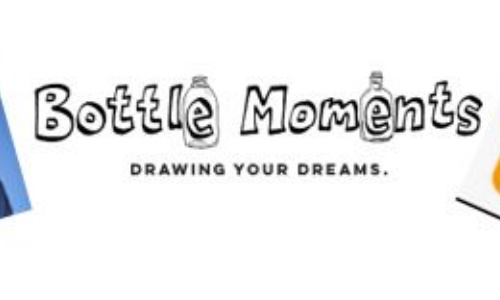 In light of the challenges posed by home schooling, and those faced by teachers in schools for vulnerable and key-worker children that have remained open, ITV's 'Good Morning Britain' are putting out a nationwide call to schools & parents to get kids to draw their own Bottle Moments, with the opportunity of having their picture drawn by Bottle Moments cartoonist, Rob Murray, printed on a special mug, and presented to them in person by Good Morning Britain host, Ben Shephard.
Kids, what are you most looking forward to doing once the pandemic is over?
What is your Bottle Moment?
​
Your Bottle Moment is the one thing you'd most like to do again when everything is better and back to normal. It could be a friend you'd most like to see, a place you'd most like to go, a hobby you'd most like to get back to, or simply getting a hug from someone special.
For more information on how to get involved, go to https://www.bottlemoments.com/covid-19-kids