Lost Monkey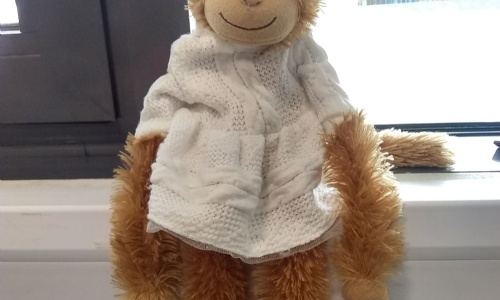 **UPDATE** Monkey is now very happy as she has been handed back to her owner who had missed her lots. We love a happy ending!
Poor Monkey has lost her owner and is very sad.
We are looking after her in the school office, and as much as we love having her here we would love for her to be reunited with her owner.
If you are looking for your lost monkey, please contact us on 01795 470862 so that she can come home.