Brick and Paper Making History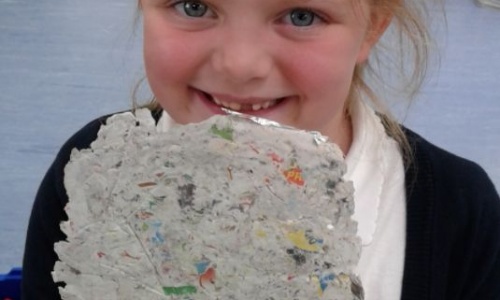 Year 1 are learning about Sittingbourne's incredible brick and paper making history. We are also learning about the importance of recycling. We looked at how much paper we throw away each week and used some of it to make our own homemade recycled paper.
We tore A LOT of paper into strips, mixed it up with water, food colouring and cornflour until it turned to a very yucky mush.
Then we strained out the water, pressed it and flattened it (this was quite tricky because there can't be any holes) and then left it to dry.
We are going to use our homemade paper in our next Art project. If you would like to make your own paper just ask someone in Year 1.