Year 3 - Stone Age, Bronze Age and Iron Age!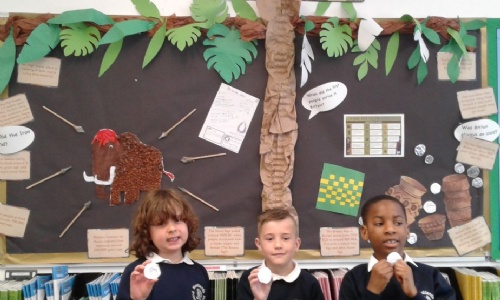 In Year 3 we have been learning about the Stone Age, Bronze Age and the Iron Age!
We made our own spears and went out to hunt mammoths! We designed our own bone and tooth bracelet (yuk), weaved some paper and created our very own iron coins!
Pearl Class were keen to show off their new iron coin designs and their amazing classroom display that they are adding to each week!
Opal and Diamond Class wanted to show off the hard work they have been doing in their topic books. We lay our work out creatively and decide where and how we record our answers!