Year 5 Girls - Highsted Grammar Info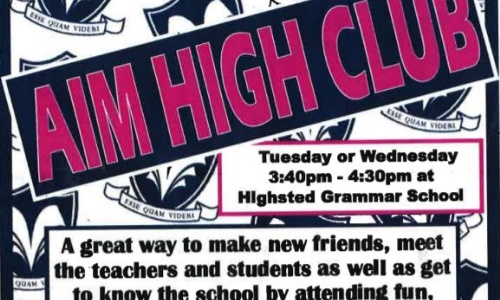 Year 5 Girls
Please see attached the following flyers from Highsted Grammar School:
Highsted Aim High Club. A very popular after-school club for Year 5 girls as they approach the last year of primary school. The club starts in July 2021 and resumes again in September 2021 and goes through until March 2022.
Highsted Takes to the Sky. A taster day being held on Saturday 29th June 2021.
Highsted Test. An opportunity to sit additional tests for entry, in addition to the KCC Kent Test (11+). The Highsted Test is optional and you do not have to sit in order to make an application to become a Highsted pupil.