Shorts 4 Short Lives Day - Friday 25th June 2021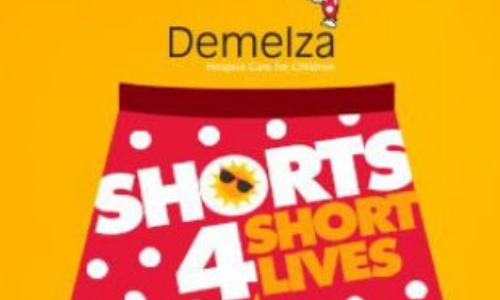 On Friday 25th June 2021 Westlands Primary School is participating in the Shorts for Short Lives in support of Demelza Hospice Care for Children.
When families are struggling to cope because their children have a serious or terminal condition, Demelza provides specialist care and support, bringing them back from breaking point.

Their hospices in Kent and South East London and homecare service in East Sussex provide tailored care to babies, children and young adults. Their facilities, nurses, therapists and dedicated volunteers give families the time and space to feel like families again.
We are inviting children and staff to wear shorts to school for the day, and are asking that donations for this charity are made directly to Demelza on their official giving page:
https://givepenny.com/lizbruce_shorts_4_short_lives
Once on the page, please click the 'donate' button, as shown on the attached picture.
We would suggest a minimum donation of £1 per child/staff member, but if you can possibly spare any more then please donate as much as you are able. Examples of what our donations could do to help are attached.
Children do NOT need to wear uniform on the top half, but please do ask them to wear shorts on the bottom half.
Thank you in advance for your support of this worthy cause.