Year 6 - Secondary School Admissions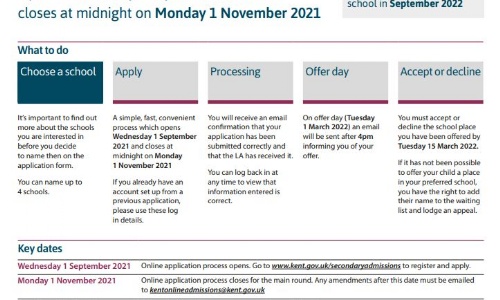 Please see attached leaflet relevant to all families who will be going through Secondary Transfer this year.
This leaflet includes all the key dates and deadlines for the process, as well as links to the Kent County Council website where you can make an application.
The secondary admissions guide is also available online at https://www.kent.gov.uk/__data/assets/pdf_file/0005/125456/secondary-admissions-book-2022.pdf.pdf.
If any parents are unable to access and complete the online application process, then please contact KCC for an alternate method to apply as we there are no longer any paper forms.