BBC Children in Need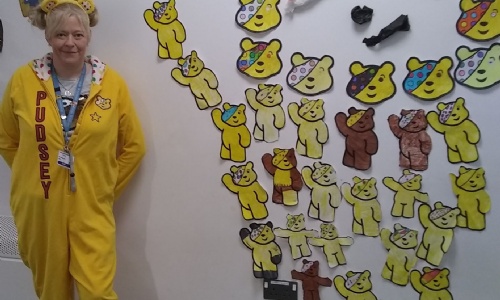 Thank you to everybody who has made a donation on Parent Pay for the BBC Children in Need appeal.
We've really enjoyed seeing the children's costumes today, and as you can see Mrs Burgoyne really got into the spirit of things too!
It's not too late to make a donation - please log in to your Parent Pay account and click on the BBC Children in Need payment item.
We will give you an update of how much you raised in a few days, once we've given people the opportunity to log in and make a payment.
Well done everyone!