Year 5 - Term 3 Update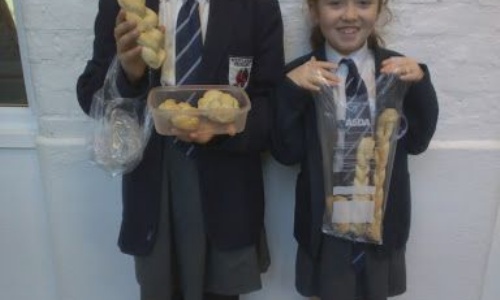 Year 5 have been busy with Forest School, cooking and swimming already this term - the year has started with a real bang!
It has been helpful learning about fractions in Maths, because we have managed to use fractions in our cooking to portion out the dough when making bread. They have made some beautiful bread - have a look at the pictures from Owl and Cobra classes.
Some of year 5 have also been having fun in Forest School. Children have been swinging in trees, sitting around the fire drinking hot chocolate and even jumping in mud-filled puddles. It has been a fun start to 2022.