EYFS Update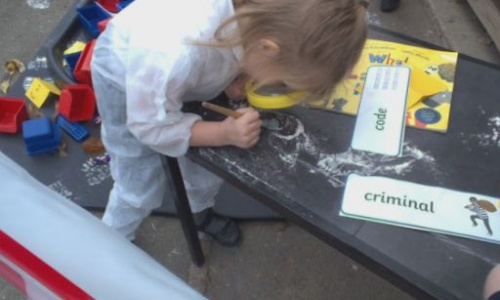 Oh no…what a mess. A mysterious surprise!
When the children in reception arrived at school they discovered a mess in their outside area and that all their 'Junk DNA' tools had disappeared! (The children love this area to create their metal pictures).
The area was cordoned off to allow for our specialist reception team to investigate and solve the clues. The children carefully inspected the area dusting for fingerprints. All that was left was large footprints, a handprint and items the robber had left behind.
We had so much fun investigating this week, thinking about what might have gone on.
After finding their Junk DNA tools the children worked hard and sorted them back into the correct tool bins.
Well done reception, fantastic teamwork!