Year 5 Forest School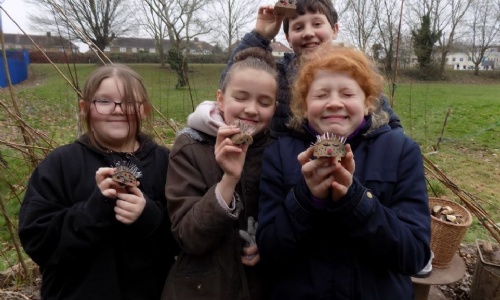 Cobra, Tiger & Owl class have been enjoying Forest School.
They have been embracing the freedom of the outdoors and using natural resources to make their own wooden hedgehogs.
They have also been creating their own swings and using pallets to make dens.
All students have had the opportunity to light the fire using a Swedish fire steel, have enjoyed a hot chocolate and even become mud monsters on occasions.