Competition Time!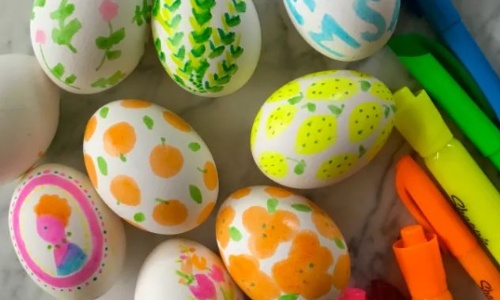 The Westhen House, where our chickens live, is having a revamp and we would like your help!
We are improving the area the chickens live in, making it more fox proof and expanding their free range area.
We are also going to add four more girls to the family.
To get the children involved we are holding a competition.
We would like the children to decorate an egg using any materials they would like, making them into a character from their favourite book/ film, a superhero, a Disney character or maybe another animal. This is your chance to get creative!
Unfortunately, we cannot have real eggs due to allergies but you can make an egg shape out of different materials or Poundland also sells plastic eggs around this time of year. We will provide each child with an egg template to use if they wish but if you have other ideas, then please feel free to use them.
To enter our competition, all we are asking for is for a 50p donation and for you to be creative with what you have around the house. We know we are a cashless school, however for this purpose children can bring 50p into school and there will be an envelope in the classroom for the money to be collected in.
There will be 4 groups:
Year R & 1 (Entries to be in school by Monday 28th March)
Year 2 & 3 (Entries to be in school by Tuesday 29th March)
Year 4 & 5(Entries to be in school by Wednesday 30th March)
Year 6 (Entries to be in school by Thursday 31st March)
Each group will have 4 runners up and an overall winner.
The four runners up will get a prize and winners will get to name one of our new girls.
We will ask our community captains to judge the competition with Mrs Lawrence.
We look forward to seeing your creative entries and we will share our winning entries on our website and social media for you all to see.