EYFS Forest School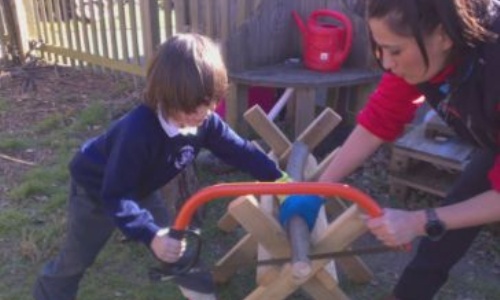 EYFS Forest School
We had so much fun this week at forest school; the sun was shining and the birds were tweeting, and after last week's session where we had lots of rain there was mud to slip and slide in.
This week we made a super slack line and we used our core muscles to control our body movements to walk along the tyres whilst holding onto the slack line. We made a den and were able to fit inside and re-tell the story of the Three Little Pigs with our sticks, bricks and straw.
We noticed lots of daffodils had grown so we got our paint and paint brushes to create our own pictures.
Today's skill was learning how to use a bow saw and how to use it safely. We created wood cookies and decorated them to take home.
Look at the attached pictures to see how much fun we are having!