Sittingbourne FC VIPs!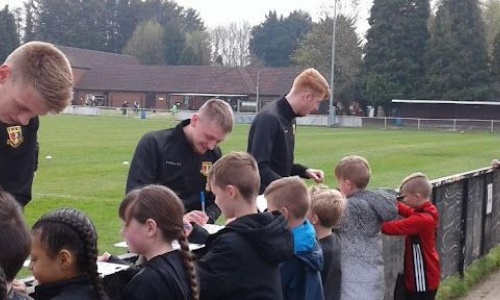 On Saturday 23rd April, a selection of children were given the opportunity to watch Sittingbourne FC play their final game of the season. These children were given the status of the VIP's of the crowd!
In addition to watching the final the children were also given the full VIP experience. They were taken on a tour of the changing rooms and clubhouse, given the special opportunity to form a guard of honour as the players walked out, and were able to collect signed autograph sheets with the players and coaching staff.
The children also took part in a penalty shootout against one of the players and were treated to a half time lunch of sausage and chips. It was a brilliant day for all those involved and a fantastic way to show our support for a local team - thank you to Mike Green from Sittingbourne FC for inviting us.
The VIPs were also joined by other families from Westlands Primary School who joined in watching the game and we are hopeful to be able to replicate this opportunity again next year.