Year 1 - Butterflies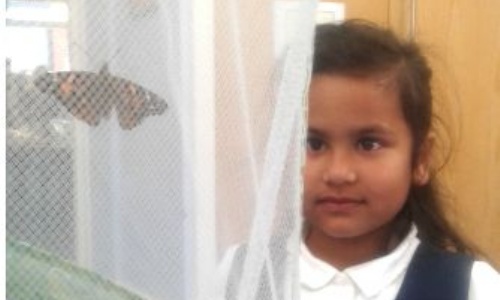 Year 1 have been growing butterflies!
Well… we nurtured some caterpillars (they were very hungry), watched them build their cocoons and waited very patiently for them to emerge transformed in stunning Painted Lady butterflies.
We had 8 in total and set them all free in our school garden - they need flowers to drink their nectar.
We learnt about the life cycle of a butterfly from egg to adult.
We will miss them but are so happy they are free.