Tag Rugby Festival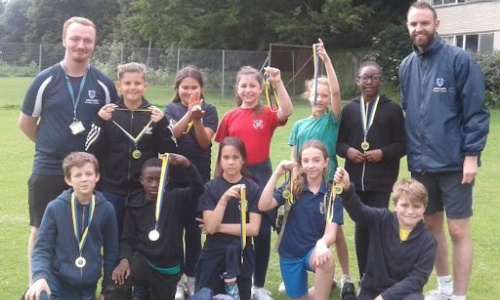 Mr Holliday and Mr Kemp took ten Year 5 children to Gore Court Rugby Club to participate in a Tag Rugby festival.
All children did exceptionally well and all put their all in, representing the school brilliantly.
Results didn't go our way, and the weather failed to hold out for us, but everyone involved had a fantastic time! There were smiling faces both on the pitch and off of it, and each child was rewarded with a special commemorative medal.
What a great way to spend an afternoon outside!