EYFS - Term 1 Update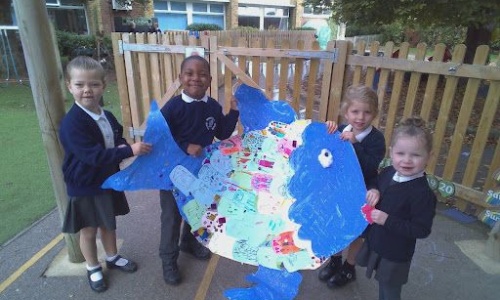 At the end of Term 1, the children in Year R have been reading the story 'The Rainbow Fish' as our focus was on friendships.
Rainbow Fish learns how he can make friends by sharing his special shiny scales.
With his shining scales he is the most beautiful fish in the ocean. But only through sharing does he discover the joys of friendship. The children learnt the importance of sharing with others through games that involve turn taking and following the school rules.
The children created their own set of friendship rules and they created an amazing shimmery fish poster to display. They have decorated each scale with a drawing of what a good friend is.
"we listen to each other", "we help each other" and "we take turns".