Year 1 Update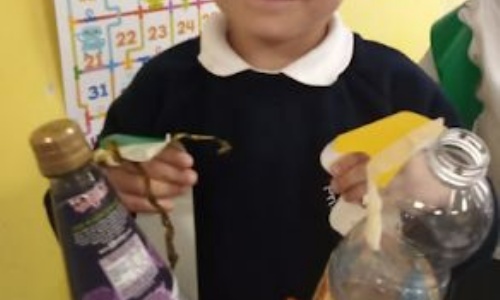 Year 1 have made a truly super start to their new school year. Our theme 'Superheroes' has taken us through some incredible stories such as 'Super Daisy' and 'Supertato.' We've done everything from making superhero costumes to designing gadgets to making plans to trap any villains; an 'Evil Pea,' for example.
In our writing, we've focussed on getting our sentences super so they make sense and have a capital letter, full stop and fingers spaces - a great challenge! We are making super leaps with our phonics and every day our reading progresses more and more.
We've smashed through our numbers to 20, we can learn to count backwards too (which is super tricky), put them in order when they get mixed up and make sure when we write them they are the right way around. We're starting to add numbers and will soon be subtracting!
In Science we've learnt about the human body and our senses. We've learnt to name and label our body parts and found out about our incredible senses of smell, touch, taste, sight and hearing - we've found out how super our brains are! We enjoyed finding out about our sense of smell and taste with some super investigations - some things taste pretty yucky and some things smell rather disgusting!
We love music and enjoy following the beat and clapping or playing rhythms. In PE we enjoyed practising for Sports Day and had great fun in our community teams. We've also been on 'adventures' to develop skills like side-stepping, hopping and skipping.
We cannot wait for our next incredible term, 'Super Seasons'