Anti-Idling Campaign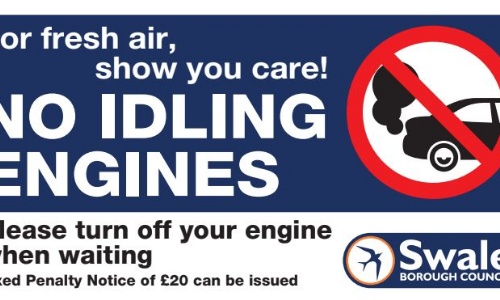 We have been contacted by Swale Borough Council with regards to their anti-idling campaign which aims to encourage drivers to switch off their engines when stationary, and we would like to promote this at Westlands Primary School and ask our visitors not to leave engines running.
We would also like to remind parents/carers that the school car park is for staff vehicles only, and should not be used by any other vehicles unless by prior agreement for blue badge holders. The car park is also used by pedestrians and we therefore need to limit vehicle movement on site in order to keep the pedestrians safe.
It has come to our attention that some parents/carers are also parking on the grass verges outside of the school site along Homewood Avenue, College Road and Johnson Road. Please could we respectfully ask that drivers refrain from doing so, as in this wet weather it is churning the grass into very deep, slippery mud which is once again a danger to pedestrians.
As always please also be mindful of our neighbours and do not block their driveways, and please keep clear of the zig-zag markings outside of school.
Thank you for your support in keeping our school community and local residents safe.