World Book Day Menu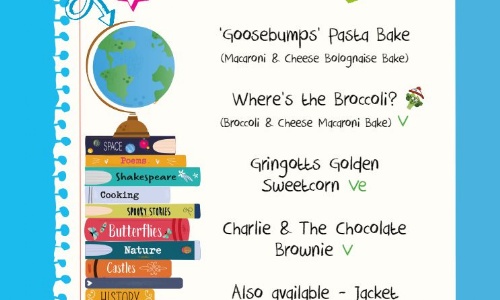 Pabulum Catering have put together a special menu to serve to the children this Thursday to help celebrate World Book Day. Menu is attached for your information.
As always meals should be booked and paid for in advance via ParentPay. All children in Years R-2 are entitled to a free school meal under the governments free school meal scheme.
We hope all children who choose to have a school meal on this day enjoy it.