#WakeupWednesday - Stronger Passwords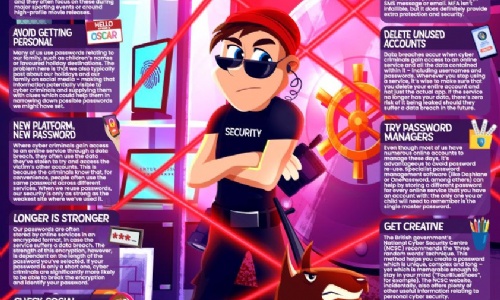 In 2022, Microsoft's Digital Defence Report estimated that cyber criminals made more than 900 attempts to hack passwords every single second – and warned that the number was on the rise. Only around a tenth of those were successful, but the business magazine Inc. nevertheless reported approximately eight million passwords being stolen each day globally. Concerning, isn't it?
Thankfully, there are plenty of steps we can take to make our valuable data less accessible to prying eyes. As well as recommending password management software and multi-factor authentication, our #WakeUpWednesday guide also suggests some even easier ways to come up with different passwords that are simple to remember – but difficult to guess.
Please see the attached poster which contains further useful information.