EYFS - Frog Spawn Update!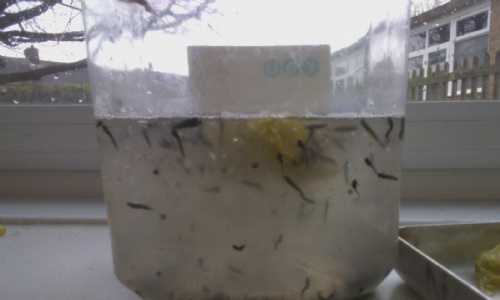 We now have tadpoles! Squirrel and Hedgehog Class, did you tell your adults all those exciting facts we found out before the Easter Holidays?
When we returned to school our tadpoles had grown and required more space. We built a micro pond providing them with a nice comfortable home in our forest school area, and we boiled lettuce for them to eat. On the larger tadpoles, their back legs are beginning to develop! We will be watching and recording how they change over the term!