Christmas Cards - Your Child's Artwork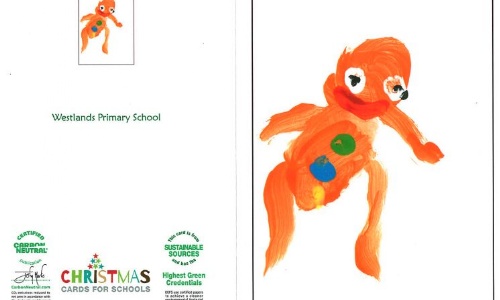 No need to shop for unique Christmas cards, gift tags, mugs or coasters this year!
We are sending home a free sample Christmas card of your child's specially drawn artwork for you to keep.
Cards are available in packs of 12 with envelopes at £5 per pack.
Your child's drawing can also be printed onto Self-Adhesive Gift Tags, Mugs and Coasters, however, these may only be ordered in conjunction with cards.
Self-Adhesive Gift Tags are 6 per sheet at £1.50.
Mugs are individually boxed at £5.00 each.
Coasters are £2.50 each.
Profit from every sale goes towards fundraising for our school.
If you would like to place an order, please complete the order form at the bottom of the letter sent home, and log in to Parent Pay to make your payment.
Payment must be made using your Parent Pay account by no later than Monday 2nd November 2020.
If order forms are not received and payments not made by this date, your order will not be sent to the manufacturer.