Paignton Zoo Live Lesson - KS2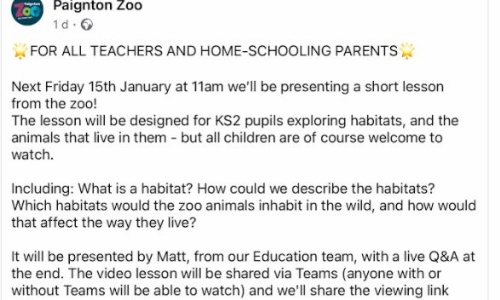 At 11am on Friday 15th January Paignton Zoo will be presenting a short lesson from the zoo!
The lesson will be designed for KS2 children (Years 3-6) but of course children of all ages are welcome to watch. The lesson will explore habitats and the animals that live in them.
There will be a live Q&A session at the end of the lesson, which will be presented on Teams.
For the link to view the lesson, follow the Paignton Zoo Facebook page where it we be advertised on Friday morning.