Year 5
| | | |
| --- | --- | --- |
| Class Name | Teacher | TA |
| Tiger | Mr Kitney | Mrs Lake |
| Axolotl | Mr Amos | Miss Holmes |
| Cobra | Mrs Burr | Miss Weston |
| Owl | Mr Kimber | Mrs Gill |
Curriculum Letters:
Website Update:
Term 2:
English
We concluded our reading of 'Once' by Morris Gleitzman this term. Using our detailed understanding of the main characters, we wrote narratives which include speech, being careful to 'capture' the voices of Felix and Zelda. Finishing 'Once', we devised our own alternative endings. Our goal was to grip our readers with tense cliffhangers, leaving our audience wondering what will happen next! Our Viking topic inspired us to write myths containing the heroic deeds of the Norse gods, who encountered the most fearsome beasts.
Here are some examples of our writing: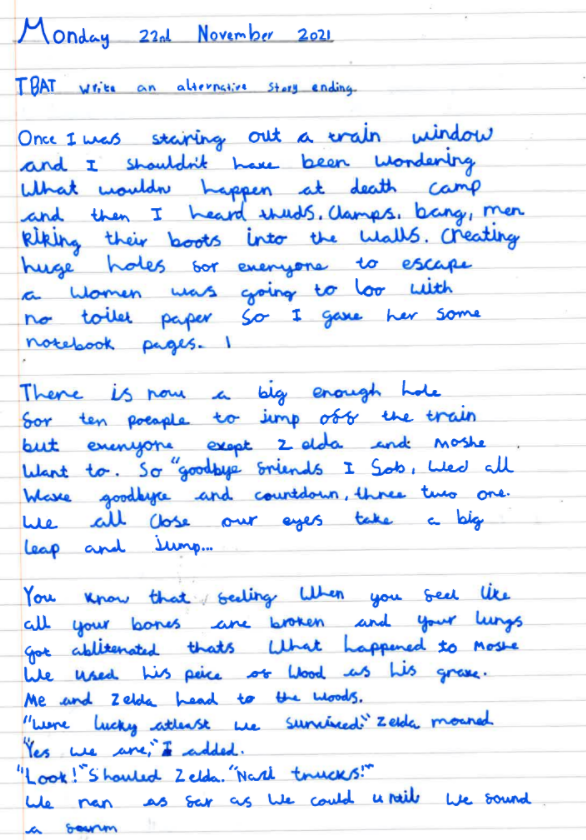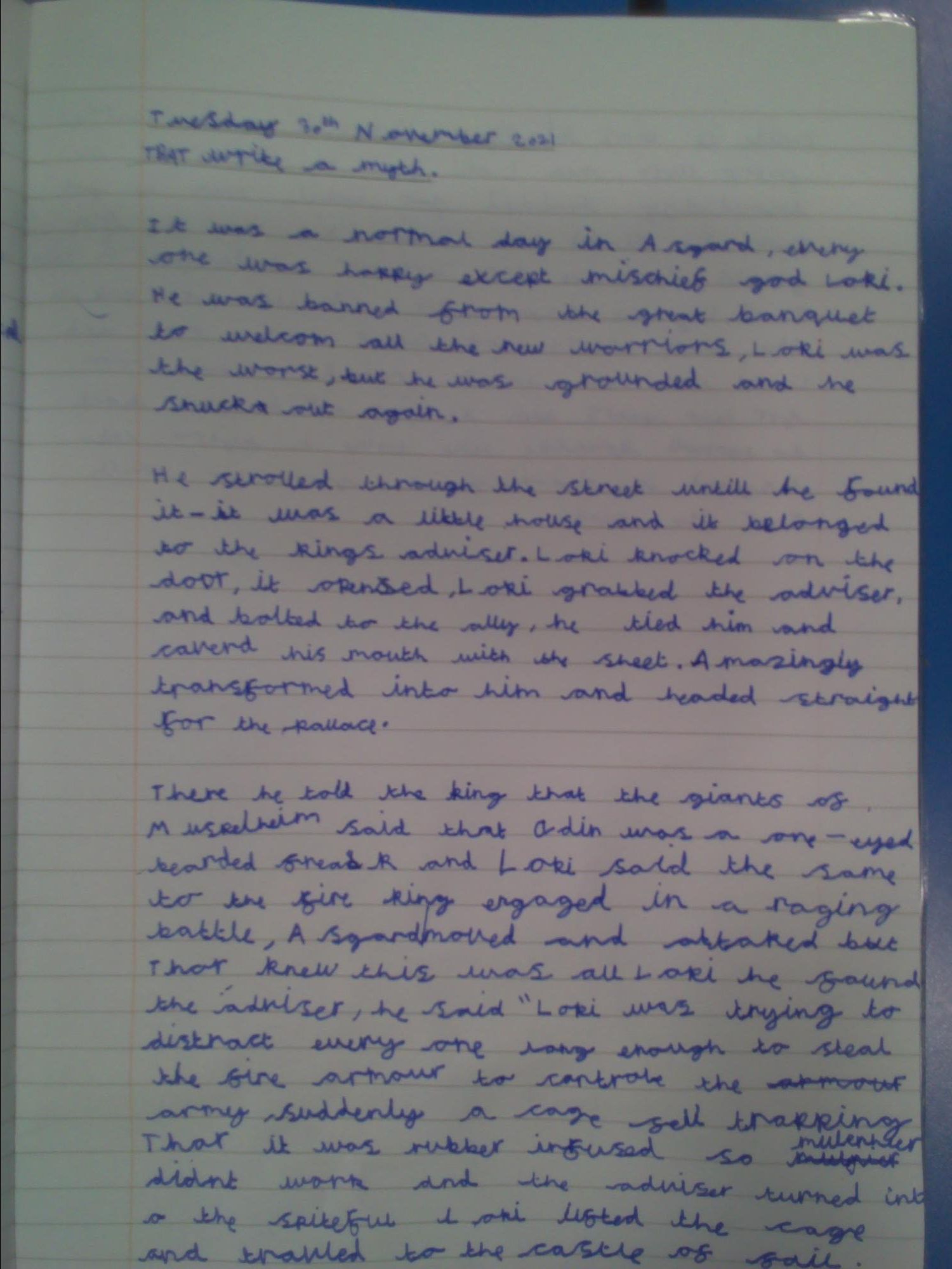 Kian, Tiger Piper, Cobra Class
Maths
In maths, we have progressed onto the trickier skill of multiplying two larger numbers together. The children have been incredibly determined and have shown real resilience. To support this, we have been practising our times tables and it was great to see so many Year 5 children doing so well on Times Tables Rock Stars. We have also been increasing our understanding of division, learning what a 'remainder' really means, and we have started to talk about how we might treat remainders differently in real life, depending on what we have been dividing. Here are some examples of our learning:
Scarlett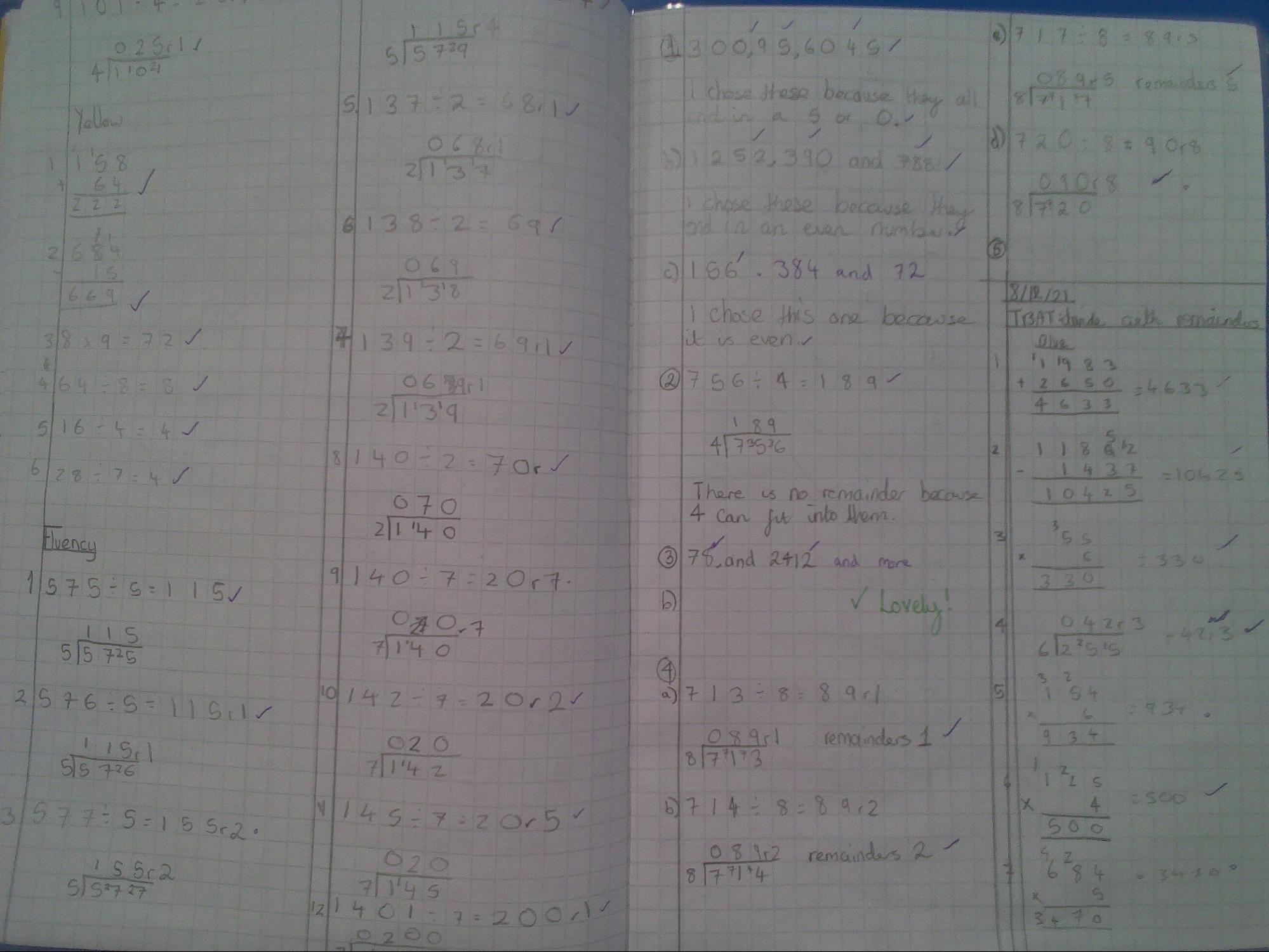 Iyla C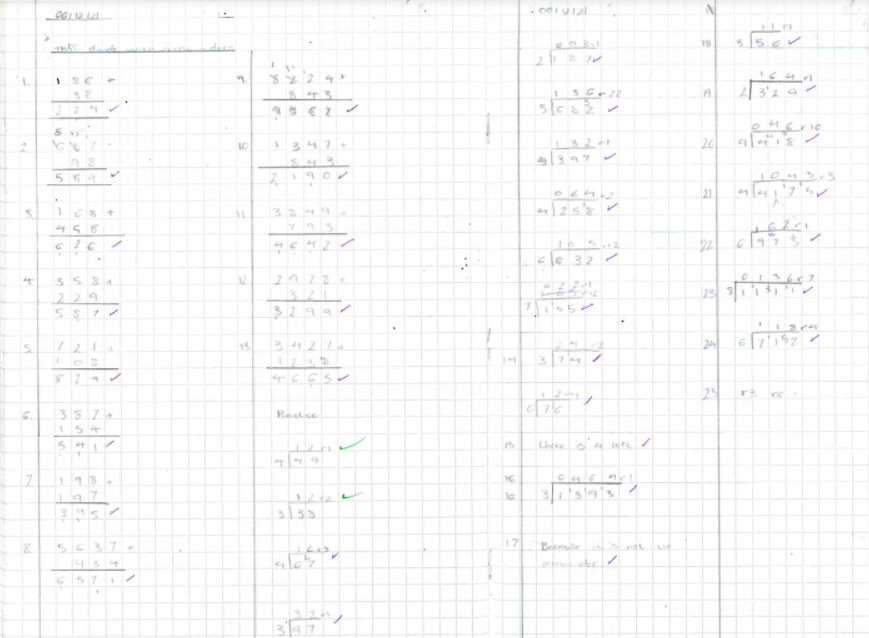 Topic
We have continued our Viking topic, culminating in our fantastic Viking day! We created clay rune stones, on which we wrote our names using Viking runes (writing). We also charted maps inspired by those made at the time of the Vikings. Our maps were designed to help the Vikings navigate on their raids. Finally, we crafted ornate amulets of Thor's hammer, Mjolnir, out of clay.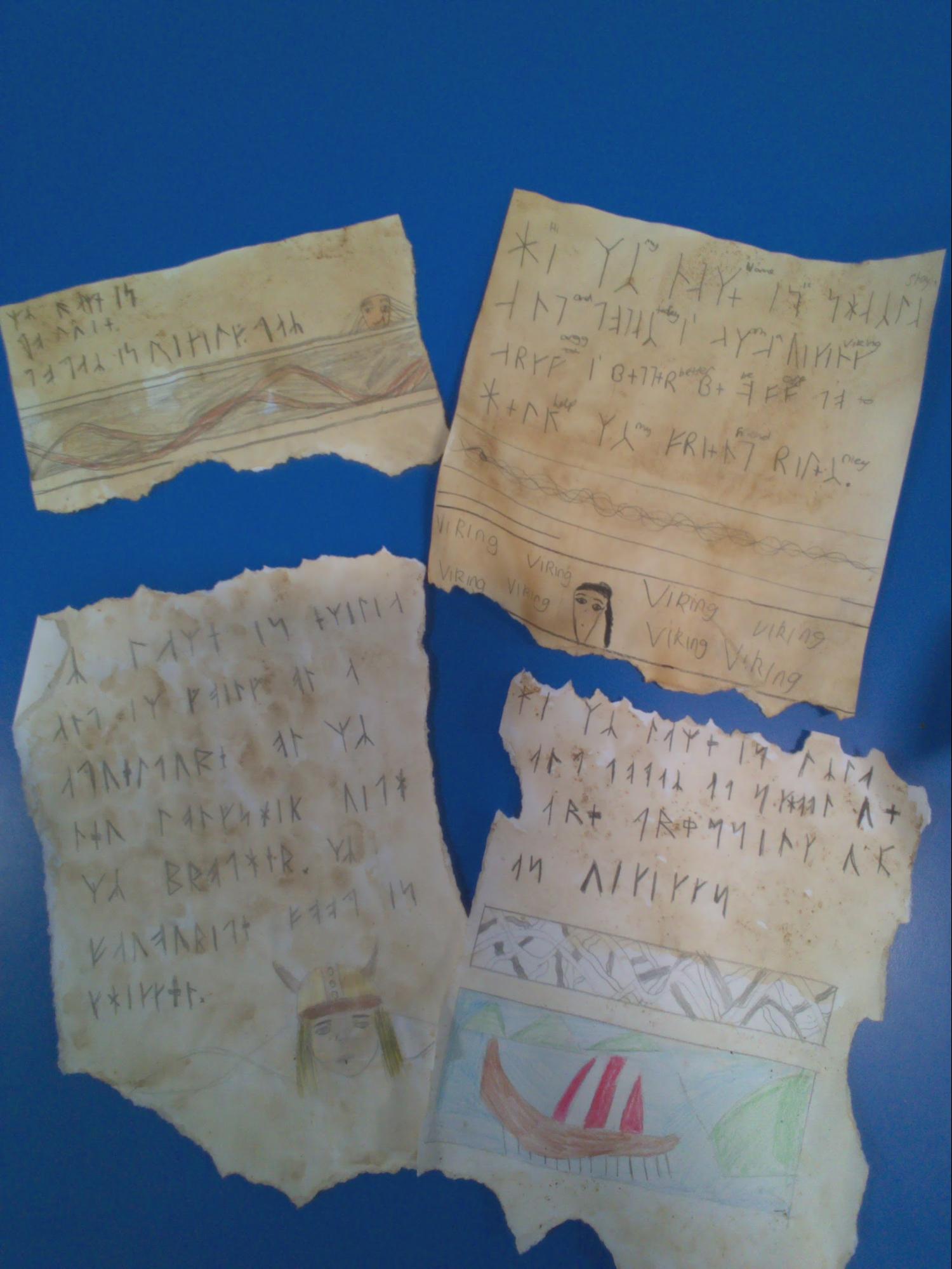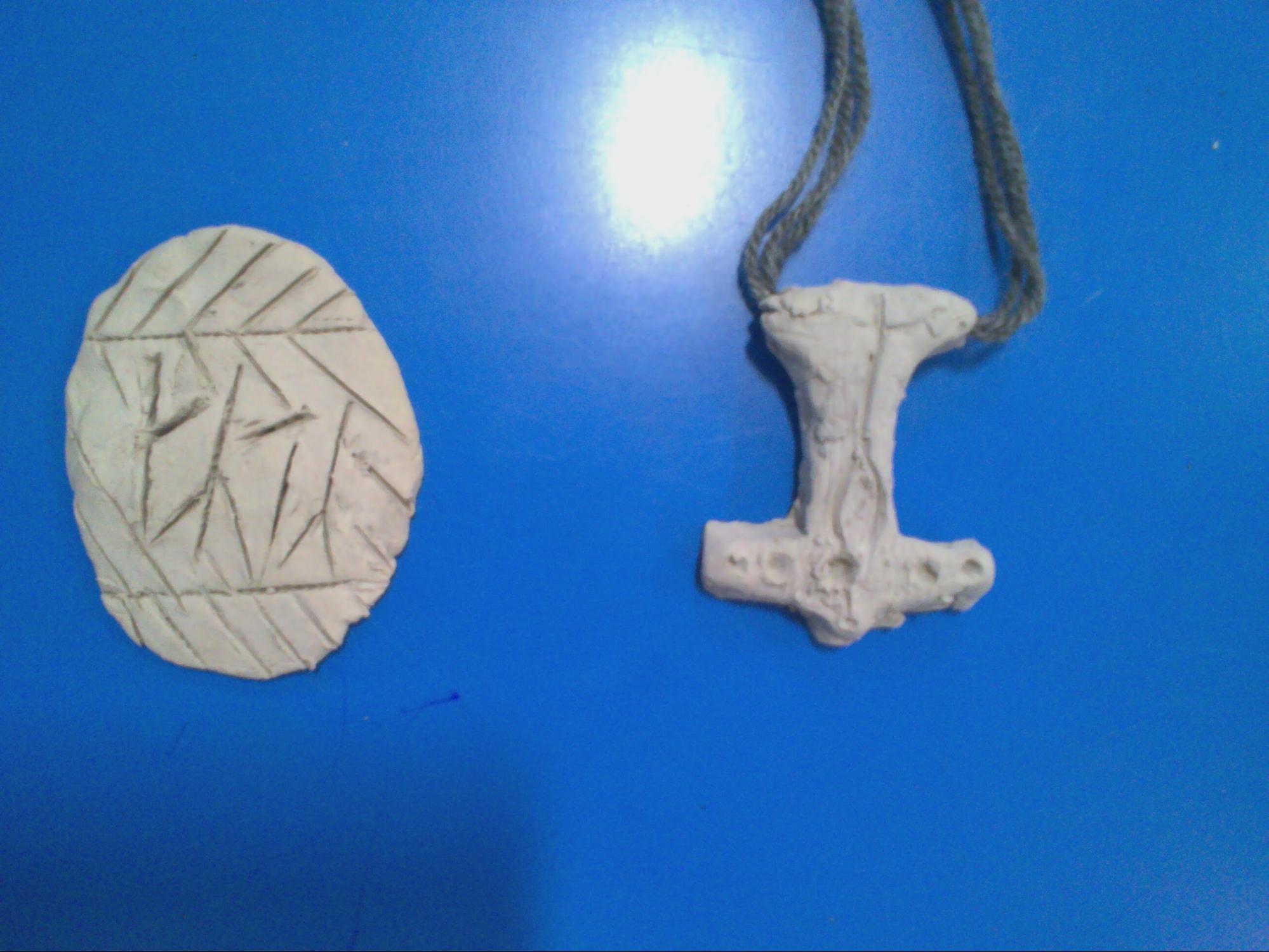 Here is a selection of Cobra Class rune writing and Thor's hammer and a rune from Owl Class.
Science
Earth and Space has been our focus in Science. The children were fascinated to see how the planets are 'spaced' out compared to each other, with some planets relatively close together and others more spread out. We learned about the orbits of the planets and compared them based on temperature and mass.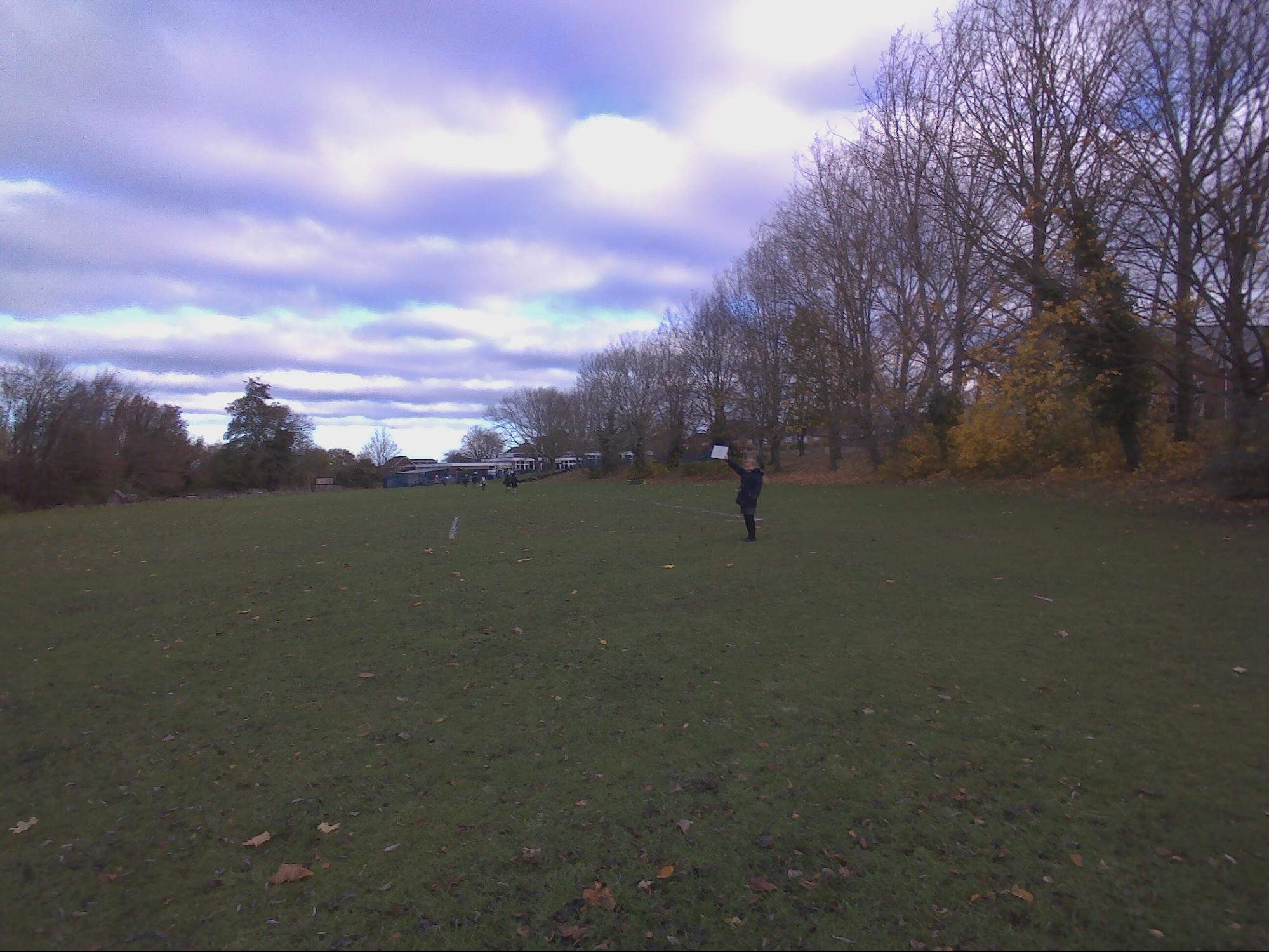 We used the whole field to demonstrate how far apart the planets in the Solar System are.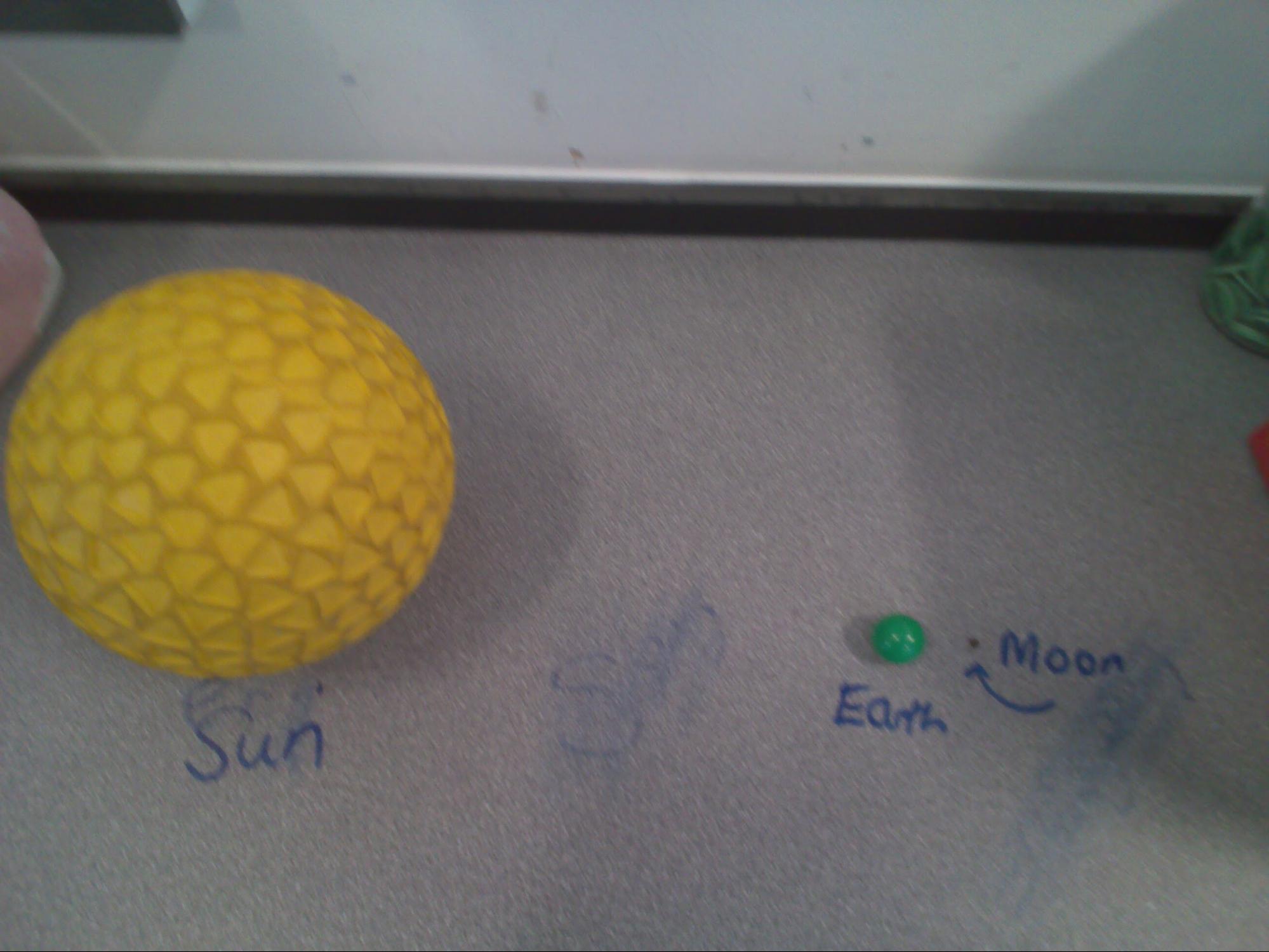 We used a ball, a marble and a peppercorn to give us an idea of the relative size differences between the Earth, Sun and Moon.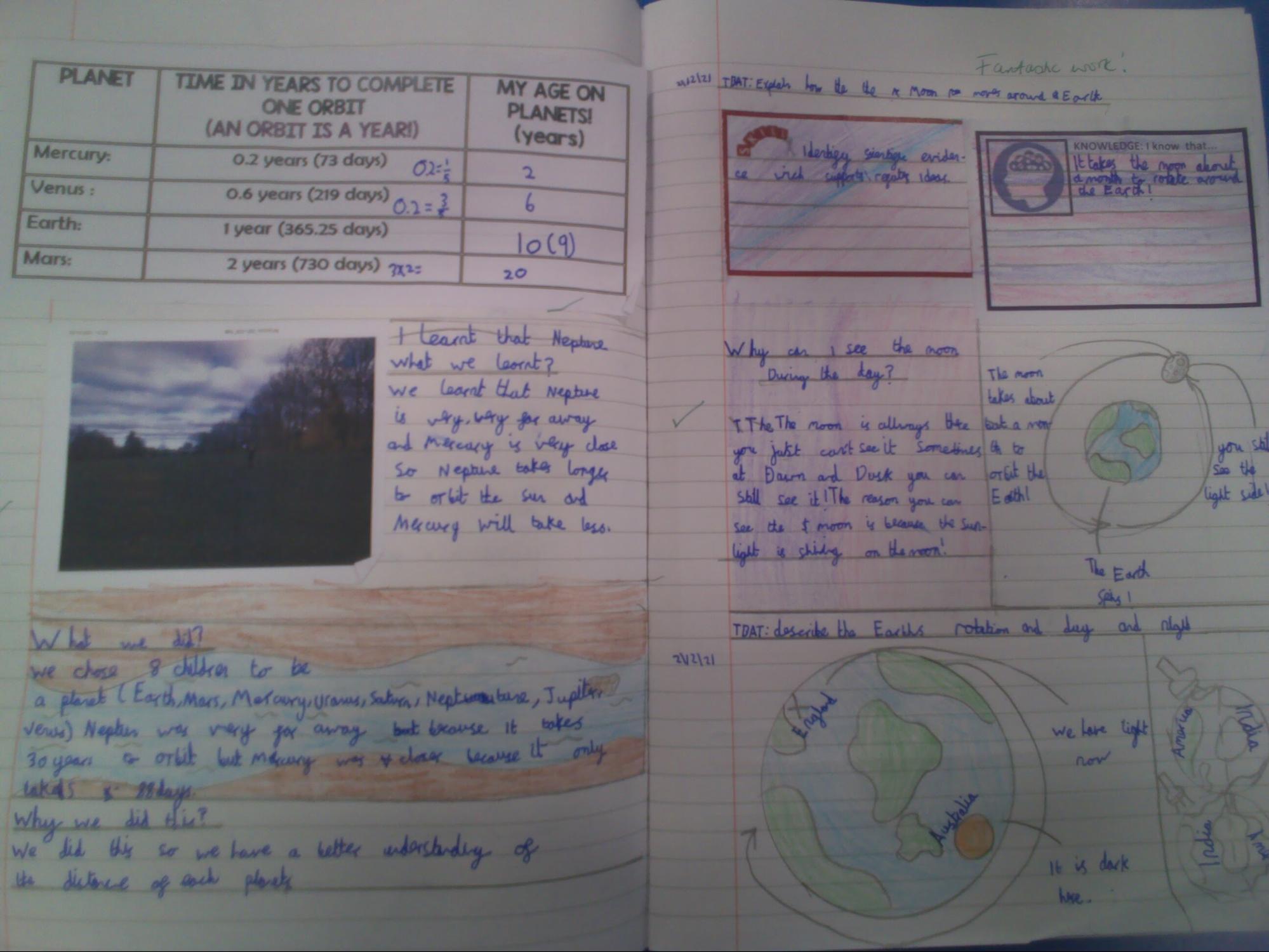 Indie
Term 1
English
The children have really enjoyed learning the story of 'Felix' in the book Once, by Morris Gleitzman. We have engaged with the emotions and actions of the main characters and have been able to write with empathy when writing informal letters and diary entries. Ask your child to tell you about the adventures of Felix and Zelda.
Here is an example of our writing: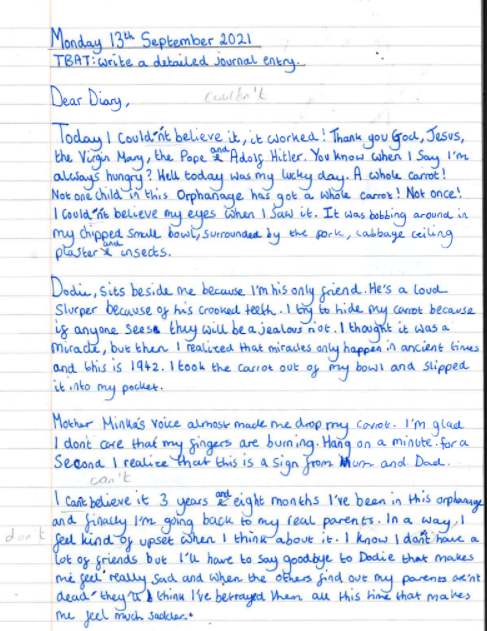 Maths
In Maths we have looked at number, addition and subtraction as well as working with graphs. Each day we also practise our fluency skills as well as arithmetic. Children are also learning their times tables with Rainbow Maths and revising Maths concepts with CGP Maths books. They are working very hard in Maths and are showing a great deal of enthusiasm.
Here are some examples of our Maths learning: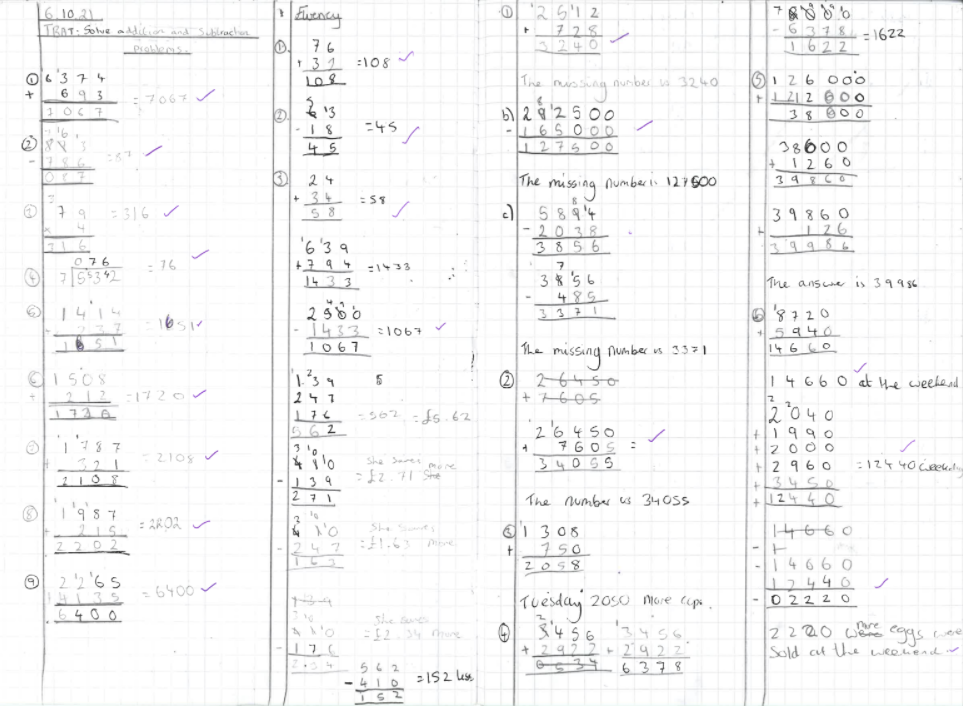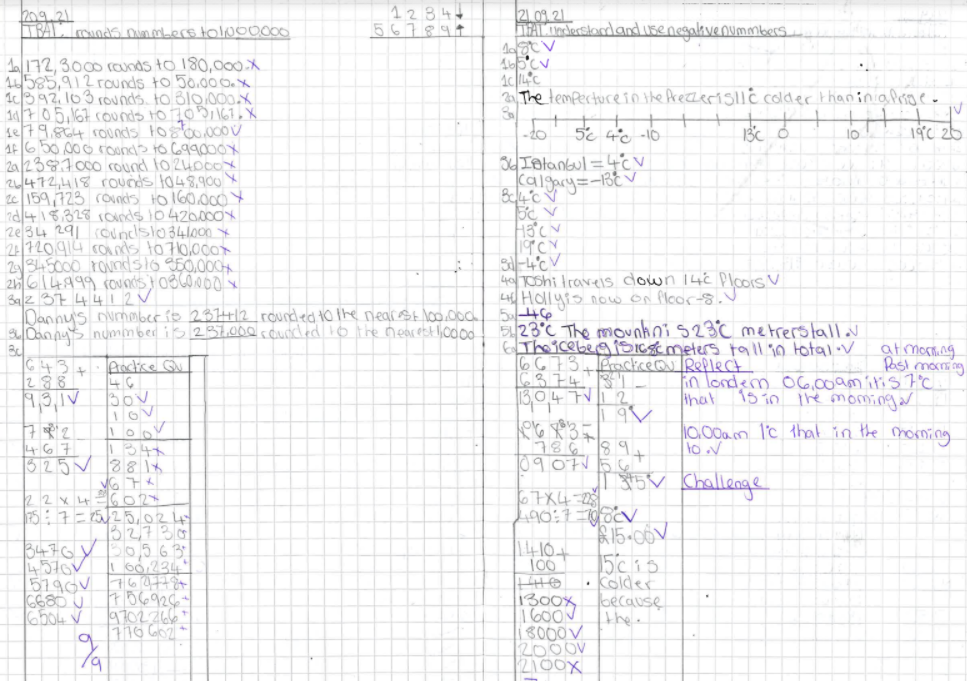 Topic
In Topic, we have been learning about the Vikings. Who were they? Where did they come from? How did they live? They have looked at the geography and history of the Vikings and have drawn comparisons between the lives of Vikings and theirs present day.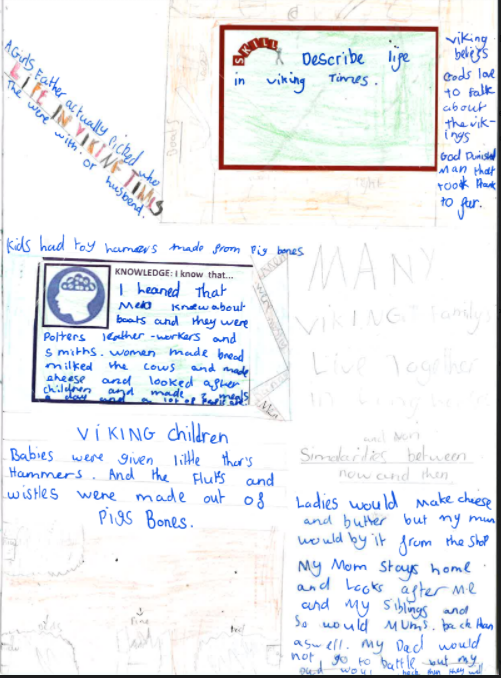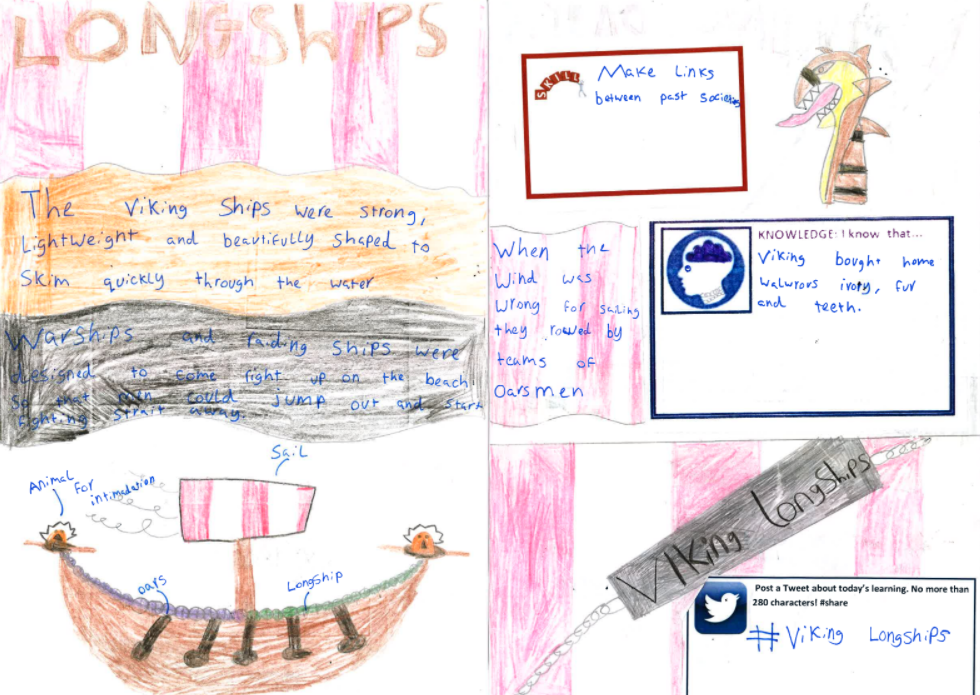 Science
In Science we have been learning about Electricity. Children have learnt the symbols used when drawing a circuit and have investigated making different circuits themselves. They have thought about the changes that can be made when additional cells or bulbs are added to a circuit.
We have a Design and Technology week coming up next week and we will be using cutting and joining skills to make Vikings shields!